By Blue-Fire @ August 2, 2011 at 7:23pm

Fortify yourself this week with the fortification sale!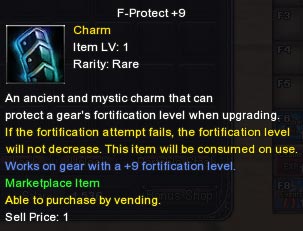 It is a small investment that will yield a great return.
During August 3rd to August 9th, F-Protects (6-9), Major Fortify Crystals and Major Fortification Pack will be available in the ZEN Marketplace at a discount price! F-Protects is great investments for your gears, and your precious time when you are going to fortify your high level items. Without the F-Protect, each failed fortification will drop the level of your gear; But with the F-Protection in your inventory, it will use up the item instead of dropping your fortification. Pair F-Protect with major fortify crystals when you fortify to give yourself maximum protection!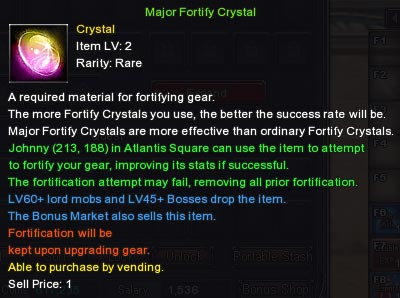 The more the better.

Properly fortified gears will let you deal more raw damage, increase your chance of survival in battles, and let you kick major butts in PvP combat!! So take this sales opportunity to get plenty to upgrade your gear to the next level!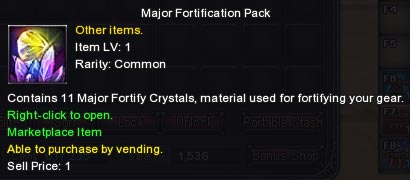 Get an extra crystal when you buy it in the pack!